Welcome!
Bo's Bones is loving Autumn with all its beauty and splendor. When we see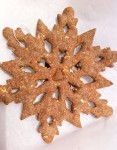 these leaves on the magnolia outside the bakery we know it's time to start on our gorgeous winter biscuits – lacy giant snowflakes, dreidels, trees, Santa's Boots, Snow Folks, reindeer, and more!
Coming SOON!   Wait 'til you see our GORGEOUS new red gift boxes … you'll want the biscuits but you'll ALSO want this box! Special deals await … every one guaranteed to bring a grin and a wag!
———–
As always, Bo's Bones brings you the premier organic dog biscuit — rich in honey — made right here in the US since 2003. Our mission is to spread joy and health through partnerships between dogs and people. We bake – you and your dogs enjoy. We support Shelters, Rescues & Sanctuaries throughout the US. Come join us! Have a Rescue you'd like us to help? Just send word and let's talk. We thank you for supporting our mission!
Ithaca Dog Fest 2015 — Save the date — Saturday Sept 26.  Now accepting applications from vendors and canine rescue groups. Just email Events@BosBones.com.
From all of us at Bo's — THANKS! Now come on in and make those dogs happy!
We always appreciate hearing from you. Contact Jen, Customer Service, at jen@bosbones.com or by using the 'contact me' link to the left.
Gotta Getta Bo's!