…..BLACK FRIDAY SALE ON NOW…..
BEST prices of the season — don't keep your dogs waiting! Our holiday gift to you — great prices on the BEST dog biscuit on the planet!

Check out our gift prices on Snowmen, Trees, Dreidels, Reindeer and more!
THE REINDEER ARE COMING!

The first freezing nights were followed by a few inches of snow and around here that means … SNOWBALLS! Good thing the bakery was ready. We have your Snowmen, Chanukah Dreidels, Santa's Boots and Reindeer ready and waiting! This year's Lacy Snowflake is the prettiest ever.
Chanukah is early this year.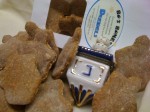 Who else offers dreidel-shaped organic dog biscuits for you? Step right up, they're only here a few weeks of the year!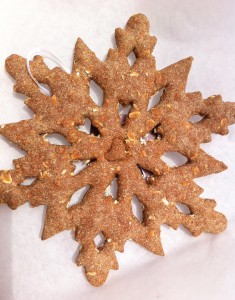 Our hero Jazz, Bo's dad, is feeling frisky and light-hearted with these cooler days. Despite a distinct wobble that goes with being 17, his fast trot beat mine at scooting across the back yard today. He looked pretty darned proud of himself, too. Be sure to read more about his antics in the latest installment of  "On Old Dogs". Guaranteed to make you grin.
Find us on Saturday Nov 23 amid the glorious holiday creations at Dickman Farms' Holiday Dessert Festival and Sweets Market in Auburn NY. All proceeds from ticket sales benefit the Finger Lakes SPCA of Central New York. And if you missed Tri-Cities Opera Craft Shoppe recently, you can still order their unforgettable 2014 MUTT-ropolitan Dog Calendar. You won't believe it even when you see it! FUN!
Remember Bo's Bones for all your special occasions. We offer custom logo imprints, birthday themes, wedding favors, and complete party packs. Bo loves a party!
We always appreciate hearing from you. Contact Jen, Customer Service, at jen@bosbones.com or using the 'contact me' link to the left.
Thanks again, and remember – Gotta Getta Bo's!