Come in, relax …. you're among friends.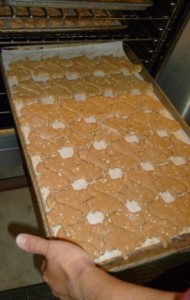 SQUIRRELS are everywhere! They're in every tree, tearing across the yard, and the biscuit kind are flying out of the bakery so fast we can barely keep up! Spring is reaching into our souls as well, readying us for new challenges and ideas. Our bakery and staff is growing each month, and we're counting on you to tell us how we're doing. Love the customer service? Just find us in your favorite store? Dogs waiting by the mailbox for our packages? We enjoy hearing from you!
Coming very soon — a list of our stores across the nation. We support your efforts to shop locally and support local merchants. (and, pssst, you can ask your favorite store to carry Bo's !)
As always, Bo's Bones brings you the highest quality, best tasting organic dog biscuit rich in honey — and we're doing it with the help of neighbors and friends around the country. A special thanks to the good folks who supported the Blind Dog Rescue Alliance fund-raiser. (Look for another in May!) We're continually extending our support of canine rescue and care groups, and are increasing our contributions to groups working to help animals and people rebuild their lives. Have a Rescue you'd like us to help? Just send word and let's talk. We thank you for supporting our mission!
From all of us at Bo's — THANKS! Now come on in and shop!
We always appreciate hearing from you. Contact Jen, Customer Service, at jen@bosbones.com or by using the 'contact me' link to the left.
Gotta Getta Bo's!