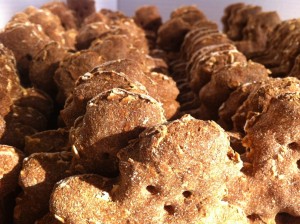 The March of the Snowmen has begun! This is the time of year to think like a kid — to marvel at the sparkle of sun on new snow, to check for reindeer tracks on the roof, and to see friends' eyes light up with gifts from the heart.
The Bo's Bones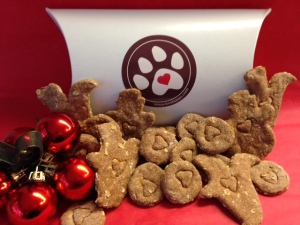 Bakers are busy with Snowflakes, Large Snowmen, Santa's Boots, Dreidels, SnowFolks, Reindeer, & even Magic Bones– plus all your year 'round favorite biscuits. And, oh, those pretty boxes we promised? Take a look!   Pssssttt … want this even easier? Grab a few of the Stocking Packs (on sale!) and you're all done! 
Don't wait — your dogs are depending on you! 
———–
As always, Bo's Bones brings you the premier organic dog biscuit — rich in honey — made right here in the US since 2003. Our mission is to spread joy and health through partnerships between dogs and people. We bake – you and your dogs enjoy. We support Shelters, Rescues & Sanctuaries throughout the US. Come join us! Have a Rescue you'd like us to help? Just send word and let's talk. We thank you for supporting our mission!
Ithaca Dog Fest 2015 — Save the date — Saturday Sept 26.  Now accepting applications from vendors and canine rescue groups. Just email Events@BosBones.com.
From all of us at Bo's — THANKS! Now come on in and make those dogs happy!
We always appreciate hearing from you. Contact Jen, Customer Service, at jen@bosbones.com or by using the 'contact me' link to the left.
Gotta Getta Bo's!