Happiness is a Bo's Biscuit!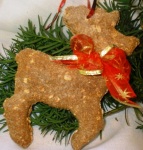 When your dog is happy, you're happy! And our organic honey biscuits are a sure way to start that tail wagging and the whole butt start to wiggle with joy. Just for them — Candy Canes, Snowmen, Biscuit Angels, Snowflakes, Reindeer, and more! Ready to ship right now!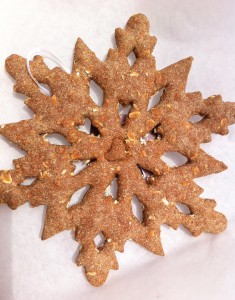 Come see us in person! Bo's will be in Auburn at the Cayuga Community College holiday fair Saturday & Sunday, Dec 5 & 6, and in Seneca Falls for the It's a Wonderful Life celebration (filmed in Seneca Falls!) Saturday, December 12.
Need a gift idea? Bo's will ship our 30pc box of PowerBones to the Rescue of your choice. What a great way to show your appreciation — biscuits for the dogs or for them to sell in a fundraiser. Working together, we make a difference.
Bo's supports Shelters, Rescues & Sanctuaries throughout the US. Come join us! Have a Rescue you'd like us to help? Just send word and let's talk. We thank you for supporting our mission!
As always, Bo's Bones brings you the premier organic dog biscuit — rich in honey — made in the US since 2001. Our mission is to spread joy and health through partnerships between dogs and people. We bake — you and your dogs enjoy! From all of us at Bo's — THANKS! Now come on in and make those dogs happy!
We always appreciate hearing from you. Contact Jen, Customer Service, at jen@bosbones.com or by using the 'contact me' link to the left.
Gotta Getta Bo's!