If you would like personal assistance, please email Orders@bosbones.com. We're glad to help!
Welcome Life in the Finger Lakes readers!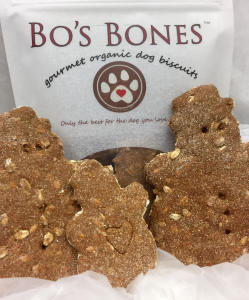 'Tis the time of year in upstate New York when the first frost begins the magical transformation of green leaves to gold, of freshly mown hayfields to sculptures in sparkle and white, and the back roads clogged with leaf peepers — Welcome!
We're delighted to be included in Nancy E. McCarthy's article,  "Twelve Days of Christmas: A Dozen Handcrafted Holiday Gift Items" as seen in the Nov/Dec 2017 issue of Life in the Finger Lakes. GREAT ideas abound, and we thank her for including Bo's Bones!
Gifts are fun all year, and Bo's has just what you need to make every dog — and every dog lover — happy. Our "March of the Snowmen", featured in Nancy's article, is ready and waiting. Check out our 5pack of PowerBones for the big chewers in the family, and our gorgeous Biscuit Jars make perfect gifts (and are refillable, hint hint).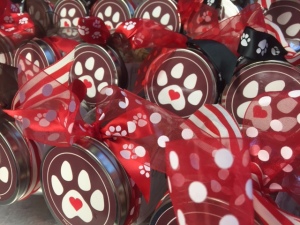 And to spread the cheer to your local Rescue or Shelter, Bo's will ship our 30pc box of PowerBones to the group of your choice. What a great way to show your appreciation — biscuits for the dogs or for them to sell in a fundraiser. Working together, we make a difference. Find them on our Shop page — and thank you!

Bo's actively supports Shelters, Rescues & Sanctuaries throughout the US. Come join us! Have a Rescue you'd like us to help? Just send word and let's talk. We thank you for supporting our mission! Bo's Bones supports Animal Care Sanctuary, Blind Dog Rescue Alliance, Chemung County Humane & SPCA, Full Hearts Full House Dog Rescue, Green Acres Boxer Rescue, Helping Hounds, Humane Society of Schuyler County, Karma Rescue, Keeshond Rescue, Kramer Fndn, Lost Dogs of the Finger Lakes, Merlin's Kids, Rainbow of Hope, Second Chance Dog Rescue, There's Hope Dog Rescue, Tompkins Co Dog Owners Group, Tompkins County SPCA, & more! 
As always, Bo's Bones brings you the premier organic dog biscuit — rich in honey — made in the US since 2001. Our mission is to spread joy and health through partnerships between dogs and people. We bake — you and your dogs enjoy! From all of us at Bo's — THANKS! Now come on in and make those dogs happy!
We always appreciate hearing from you. Contact Jen, Customer Service, at jen@bosbones.com or by using the 'contact me' link to the left.
Gotta Getta Bo's!